Management
CHAIRPERSON
B. R. Agarwal
We envision a future where education and knowledge are the key factors in our nation's progress. Hence, we strive to inculcate qualities like perseverance and determination in our students, and train them to be well-qualified professionals.
---
SECRETARY
Rahul Agarwal
Pacific is on courses to raise its global prominence. To enhance its position as an international leader in education and thought generation, Pacific is further strengthening its research base and inspiring diversity in perspectives.
---
FINANCE SECRETARY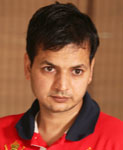 Ashish Agarwal
At Pacific, we endeavour in keeping abreast with global standards and remain at the crest of change and continue to develop creative thought that addresses vital business, social and human needs.
---