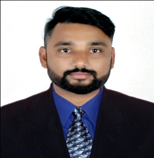 From the Desk of Head of Department  
I have great pleasure in welcoming you to the website of the department of Chemical Engineering at Pacific School of Engineering, Surat. The Department of Chemical Engineering has been introduced since 2012. The Chemical Engineering Department is committed to excellence in Chemical Engineering education in the context of the evolving discipline. Research is an important focus of activity and the Department has an excellent faculty who lead high quality research programmes in a wide range of areas. The Department is provided with very good experimental facilities for research and a strong technical staff. We invite you to explore more about our department through this website, and also invite you to personally visit our department to learn more!
Please write to us on queries/suggestions regarding education department.
Prof. Pushpajitsinh K. Baradr                                                                                       
Head of Chemical Engineering Department 
Pacific School of Engineering, Surat